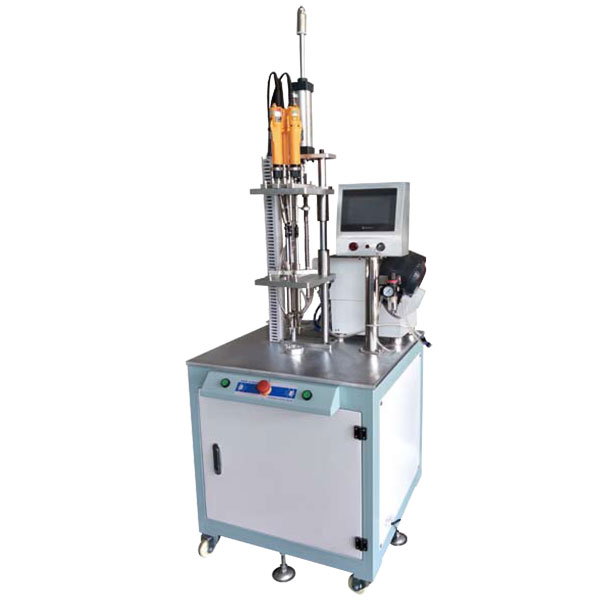 Automatic screw hitting machine
The automatic screw hitting machine is the machine to replace the manner of tightening up the screw bytraditional manual work.
Manual screw 'stightening up includes pure-handmade tightening and electric screwdriver or pneumatic screwdriver tightening up. The latter generates rotary power by the electric manner or pneumatic manner to replace frequent manual tightening action, which alleviates the working strengthof locking screws to some extent.
However, on account of that the procedure of rotating the screw by hand and aligning thescrew heads still require to occupy a large am ount of working time and energy, the improvement of the overall efficiency is relatively limited.